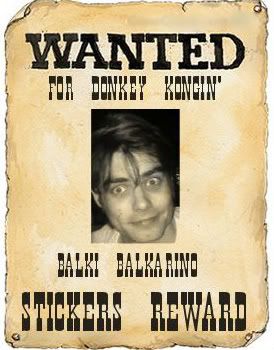 *Special thanks to
Sosyc
.
I think we have all heard the line before, "
It's on like Donkey Kong.
"
Balki
, that arcade swindler, certainly meant it. You see, I uploaded a faithful rendition of the Game N' Watch handheld classic,
Donkey Kong Jr
. It is a lot of fun. So is securing that top score. Balki and I traded that top billing a few times, but, like when that fifth ace is played during a drunken poker game, things have gone south.
Take the following video for example. Not only did he have the outrageous audacity to beat my highscore, but he video taped it!
http://www.youtube.com/watch?v=2S_z3-xz ... plpp_video
No one has been more publicly humiliated on Youtube since that cat being forced to play the keyboard.
Reference
:
It has been like that for a year! Balki is like the arcade train robber. Every time I think I am going to safely pull up to the next depot, he shows up on his horse and takes my loot.
This. Must. Stop.
Like any gunslinger who can't wrangle an outlaw by himself, I must put together a posse. And that is why I am writing to all of you today.
Here is how it works
:
-Everyone has until

January 16th

to beat Balki's score for

Donkey Kong Jr.

in the GS*Arcade.

-

The Prize

: A full set of the 1982 trading card/sticker series of Donkey Kong.

*

35 Cards plus scratch-off extras.

-Fair is fair. If Balki still holds the highscore on January 16th either by not having his present score beaten OR he has gained the highscore again, HE wins the card series.

-The winner will be asked to privately send his/her mailing address for shipment.
Good luck, Gunslingers. May you catch this heartless bandit.