I'd like to thank everyone who made this day possible: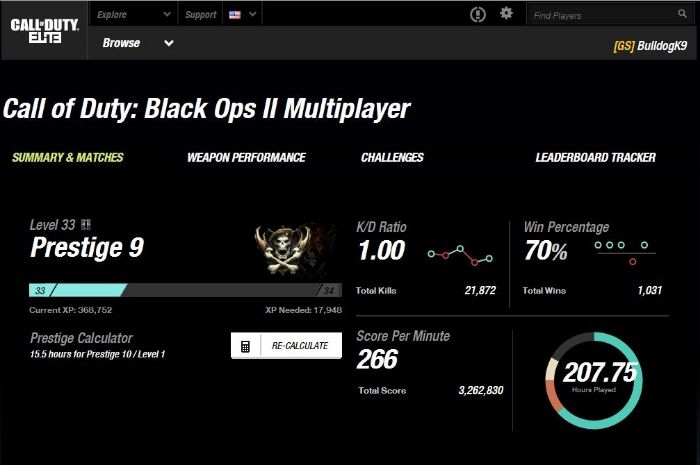 It's taken me several months to bring my sub-1.00 k/d up to this point. My K/D in the original BlackOps was 0.59. MW3 was 0.76.
And now, just in time for everyone to abandon BlackOpsII to be abandoned, I've finally managed to achieve respectability.
BulldogK9